May 5, 2011: GOHF board member Mimmy Cooper hosts "friend-raiser" in Winchester, MA
This "Friend-raiser was hosted with the intention to introduce friends and family to the GOHF. Guest speakers were Advisory Board Member Senator Jamie Eldridge and CI surgeon Dr. Mark Vecchiotti of Tufts New England Medical center. Special guest, Troy Ngyuen, was one of the first recipients of assistance from the GOHF.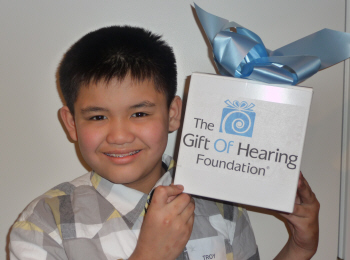 At left: 2006 CI Recipient Troy Nyguen is doing great with his "new ear."
At right: Dr. Vecchiotti presents at the Friend-raiser.