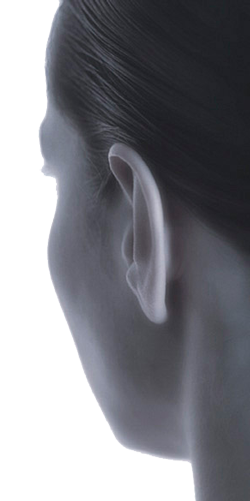 48 million Americans suffer from hearing loss, making it the most common neurological disability in the United States. Of those, 783,000 have a severe-to-profound loss. Hearing impairment is also one of the most common birth defect among American infants. The impact of hearing loss on the personal and professional lives of the deaf or hard-of-hearing and on society is profound.
According to the NIH, approximately 58,000 adults and 38,000 children in the U.S. have benefited from cochlear implants. Yet this represents only 12% of those who could benefit from them.

Four primary barriers stand in the way of those who might benefit from cochlear implants

Lack of Awareness
This safe and proven technology can substantially increase the recipient's access to sound and speech information. Success is based on a wide range of factors, but many have experienced nearly "normal" hearing. Unfortunately, there are many patients who either donít have access to information about cochlear implants or who receive misinformation about the true potential and purpose of cochlear implants from those who are not experienced with CIs. Thus, they donít realize how a cochlear implant could benefit them Ė a lack of awareness that results in a missed opportunity and denies them access to this life-altering technology.

Cost
The cost of cochlear implantation is high, averaging $75,000 to $125,000 per surgery. These costs include the medical and audiological evaluation, surgery, device cost, and the rehabilitation that takes place following surgery. Compensation from insurance companies is often insufficient, causing implant centers and hospitals to lose money on each patient. Until reimbursements for this life-altering technology improve, implant programs are at risk or will be unable to provide for a growing number of cochlear implant candidates. This seemingly high initial cost is offset by the tremendous payback to society. Studies at Johns Hopkins have proven the cost effectiveness of cochlear implants in children and adults, saving society many thousands of dollars in special education and disability accommodation costs. These benefits continue as mainstreamed children enter college and become productive members of their communities.
Increasing Need
Increased Infant Detection: With newborn hearing screening already mandatory in 44 states with the push towards a mandate for all 50 states, there will be a tremendous increase in the number of infants identified as cochlear implant candidates.

Aging Population: The number of adult implant candidates in the United States is rising, especially in the late-deafened adult sector as the baby boomer population reaches retirement age.

Shortage of Expertise
There is a shortage of audiologists and speech therapists who have a special expertise in cochlear implantation. Improvements in reimbursement for these services, combined with formalized coursework and training in cochlear implants, will help to reverse this trend. Through research grants, education, and advocacy efforts, the Foundation will help bridge the gap for the millions who can benefit from the gift of hearing.
The mission of the Gift of hearing foundation is to increase awareness among our community, and to assist with the cost of CI implants for those who might benefit from them. We are dedicated to reducing the "hearing gap" one recipient at a time.